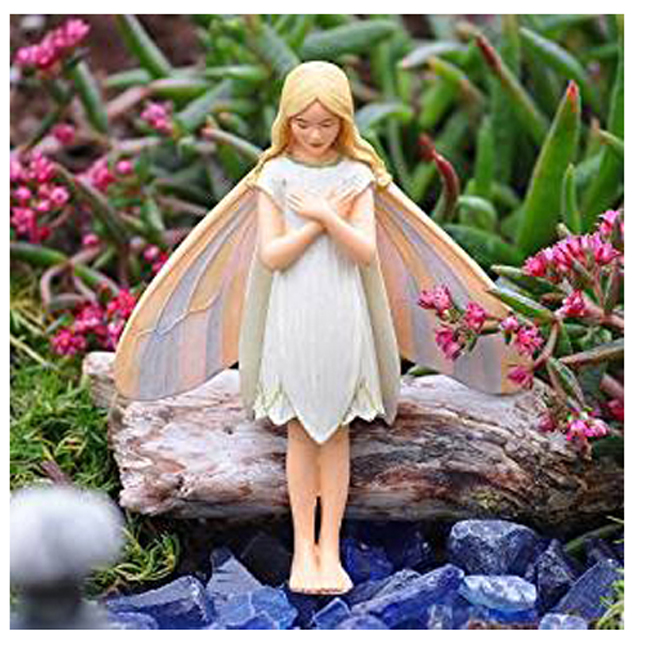 Fairy - Snow drop
The fairies are constructed of Polystone and hand-painted. Flower Fairy Figurines reflect Cicely's attention to detail and delicacy, from the accurate representation of the petals and leaves to the intricate wings of the lovely flower fairies.
The Cicely Mary Barker Flower Fairies perfectly complement a miniature fairy garden and fit well with all our fairy garden accessories.
Each Flower Fairy figurine has a gold loop for hanging and an attachable wire pick to stand the fairy up . Fairy's size varies from 3 1/4" to 4 1/4" high depending on their position. Each fairy is individually packaged in its own pictorial window display box with a biography of the artist, Cicely Mary Barker on the side
The Series is now retired.