Sandstone Beverage Coaster Set - Angel of the Morning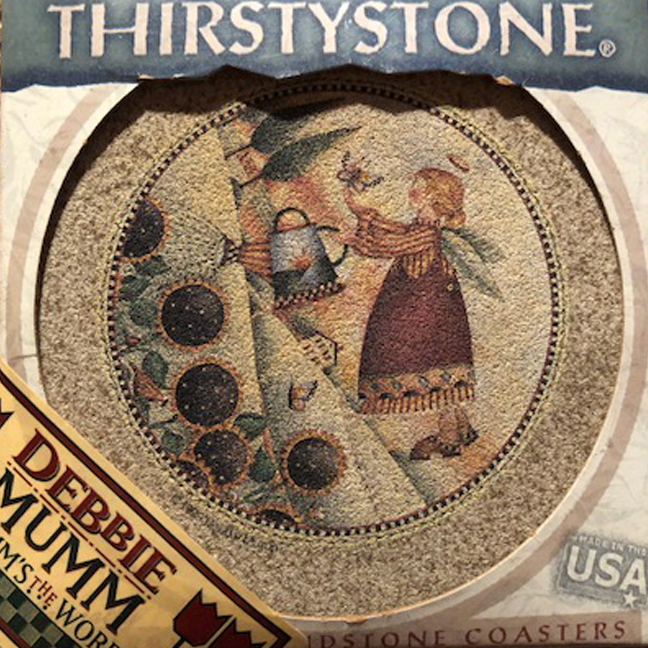 Sandstone Beverage Coaster Set - Angel of the Morning
This drink coaster set is from our Great Outdoors collection. Looking for that lodge or hunting accent piece for your home or cabin? Add these functional beverage coasters to your table or bar!
Each Set of 4 Natural Sandstone Absorbent Beverage Coasters is cork backed to protect furniture, and look great on any table or bar!
Our drink coaster sets make an excellent gift for any occasion!
Each beverage coaster is 4 inches in diameter, making our coasters suitable for even larger drink glasses. A set of four coasters weighs approximately 1.5 lbs.
These drink and beverage coasters are made in the USA from 100% natural sandstone. Our coasters are the best natural product available for absorbing messy drips from the bottom of drink glasses. The absorbent sandstone provides natural beauty, function and is lead-free. Only earth-friendly inks are used. Natural cork backs each drink coaster to protect furniture. Coasters are shipped to you or your gift recipient in recyclable packaging to help protect the environment. Our coasters are a proven sustainable product with a high rate of repeat customers.
Each coaster set will have natural variations of the sandstone color and patterns, and these desirable characteristics make these coasters popular for coffee cups, cocktail glasses, wine glasses, iced tea and soda glasses. In fact, any type of cup or glass benefits from sitting atop a decorative, high quality Thirstycoasters beverage coaster.